No need to register for weekend services anymore.
AR Kids opens for all ages beginning on 5/16/21.

Saturday night
5:30 pm - Worship Service (in-person only; no childcare)
Sunday morning
Both Sunday services are in-person and streamed.
8:30 am - Traditional Worship Service
10 am - Worship Service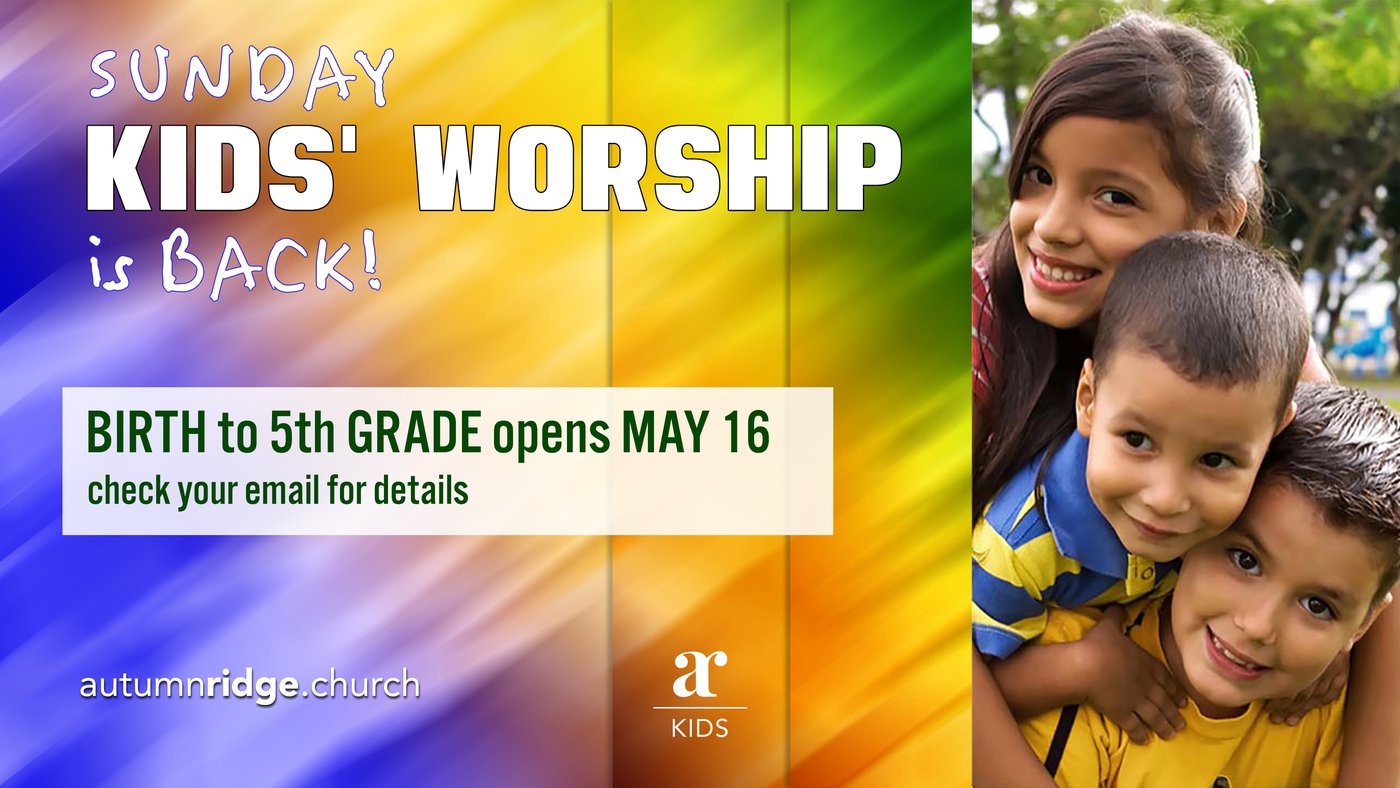 Kids' Worship Experience
8:30 am and 10 am (in-person only)
On Sunday May 16 AR Kids is once again fully open to all ages (nursery-5th grade) during the 8:30 and 10:00 worship service; we are excited to see all our amazing families again!
Registration will no longer be required, but classrooms will still have a limited capacity. The AR Kids Team is still working hard to keep your family healthy and safe, so masks are required for children 3 and up, and we will practice social distancing.
Entrance - Please enter through the main lobby doors and head right past the stairs. (Look for our AR Kids sign.)
New Families and Visitors - Stop by our Welcome desk to register your children.
Registered before? Check in your child at our kiosk. Simply enter your phone number and then select the children attending. Their name tags and your pick-up label will print.
Location for 1st – 5th graders - Drop off and pick up is in the Summit Room.
Nursery – Kindergarten - Drop off and pick up is in their appropriate room in the AR Kids hallway. (Our amazing volunteers will help direct you to the right spot.)
Who do I pick up first? If you have children in the AR Kids hallway and the Summit Room, please pick up your child in the hallway first and then line up outside the Summit Room.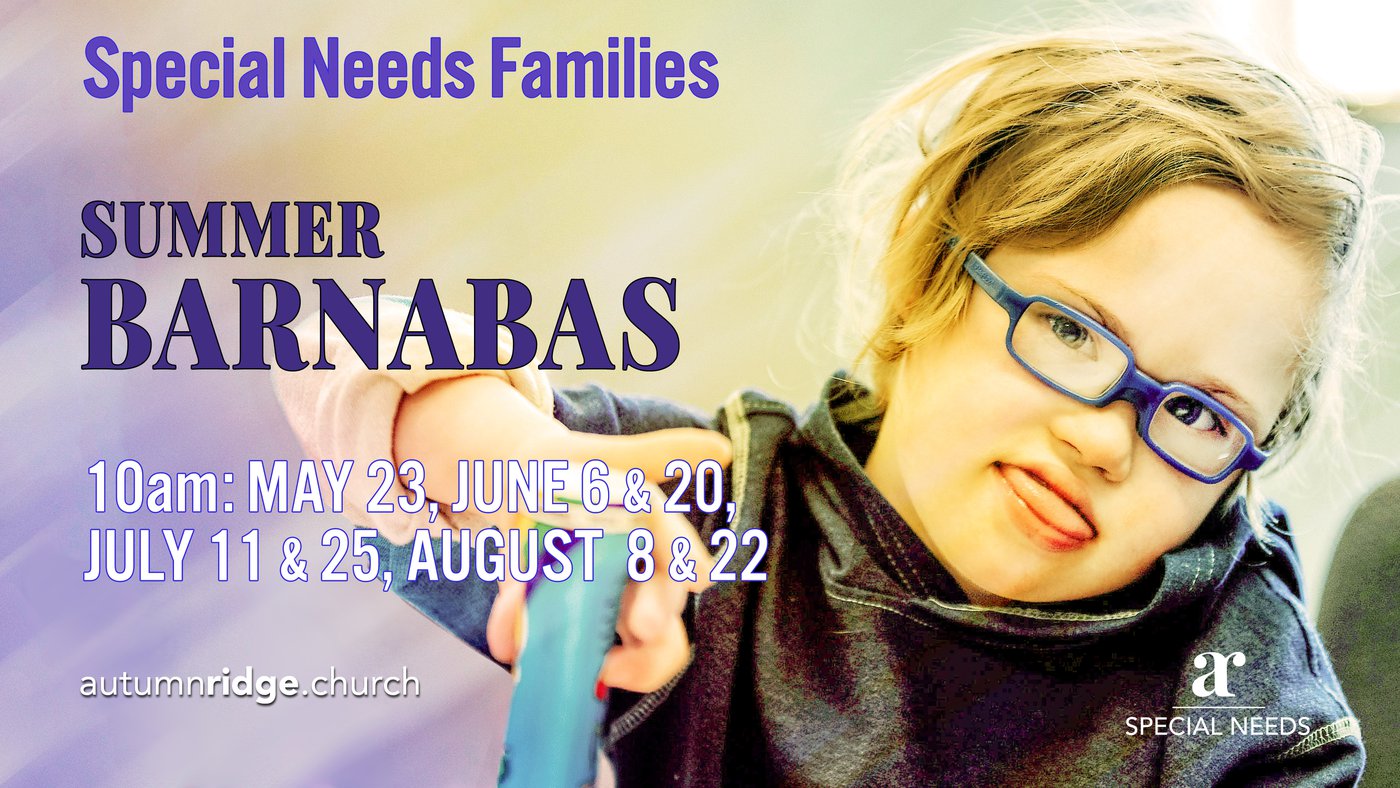 The Barnabas program is designed specifically for Children with Special Needs (ages 5-18). The students have the opportunity to sing songs, learn Bible stories, create art projects, and pray in this specialized setting. The room is staffed with trained volunteers who are able to care for and support these children and teens while teaching and modeling the love of Jesus. Barnabas meets during the 10:00 service on Sundays and will resume on May 23. The full schedule resumes in the fall.